Reservation Information:

Join us at the Holiday Inn Tampa Westshore situated right on the corner of Cypress & Westshore!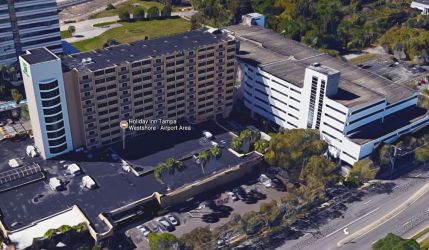 You can find them at:
Holiday Inn Tampa
Westshore - Airport Area
700 N Westshore Blvd
Tampa, FL 33609
(813) 289-8200
The Hotel Rate is $134 per night.
This is for up to 2 people.
(so, you only have 2 people, right? wink, wink, nudge, nudge.)

Reservation Information

You can make your reservation by clicking on this link
Holiday Inn Reservations


A block of rooms has been reserved for any dates between October 15th and 31st.

If you booked your hotel room through a method other than the Hyatt page provided on the Necro site, could you please contact deb@stonehill.org with your name and dates of booking. We can get credit for the rooms but we need the names. This is very important, as it could affect the cost we pay the hotel for the weekend!

Look for maps below.


---
Parking Infomation

The hotel offeres free parking in their parking lot and Parking garage. However, the garage is shared with an office building, so you are supposed to park above the 3rd floor, and pick up a Parking Pass when you check into the hotel. If you are not staying at the hotel; Convention Registration will have passes to give you.


---
---
Necro Home Necro News Join Us Hotel Guests Dealers Gaming
Art Show Schedule Charities History Contact Us Site Map
Master Page Stone Hill Necronomicon Southern Media Con Links